Ortega Tacos for Two Giveaway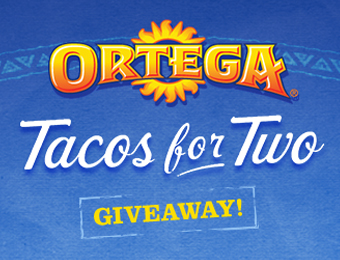 Tacos are in the air! Or did the song say song say love? Either way, Facebook fans fell head over heels for Ortega during their Tacos for Two Giveaway.
Tacos for Two Kits and Valentine's Day created the perfect pair. This is why the Netplus team and I developed a quirky and fun Timeline Post based giveaway to help position the kits as a simple, romantic meal. Users ate it up as well, adding over 15,000 new fans in just 2 weeks!
Campaign Results

I contributed and was responsible for the following throughout the promotion period: Overall Social Strategy, Facebook Advertising, Community Management, and Campaign Reporting. Design and Copywriting can be credited to the Netplus Team.