Is Twitter Just Copying Facebook?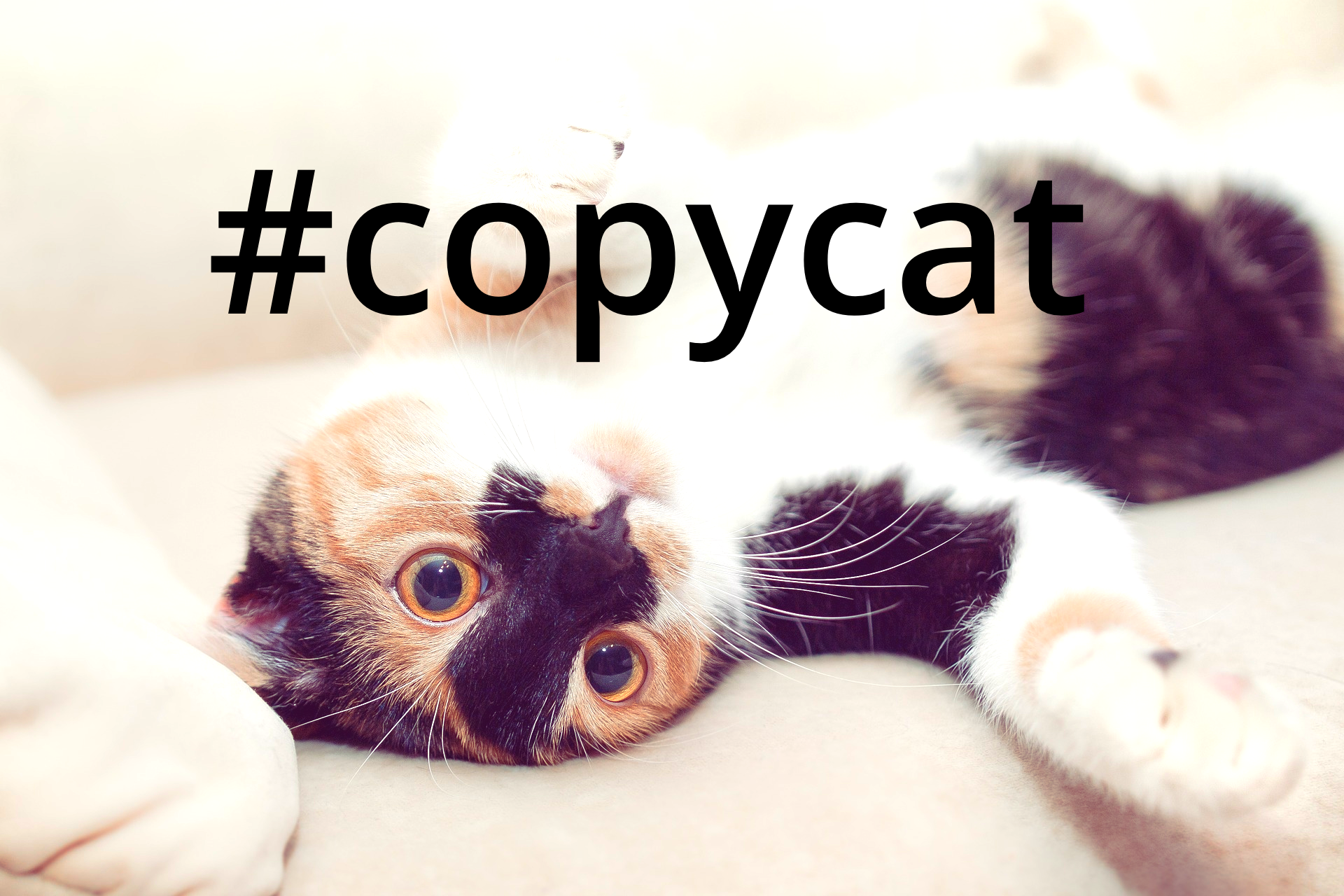 Surprisingly, Twitter has made quite a few major updates/changes recently. What once was a platform that some social media marketers were starting to forget, may be the industry's new comeback kid.
What may not be surprising, is that Twitter's recent updates are very similar to features seen at Facebook. So I ask the question: Is Twitter just copying Facebook? (A question I slightly discussed in another blog I wrote for 10X Lab)
Before we jump to any conclusions, let's take a look at some data: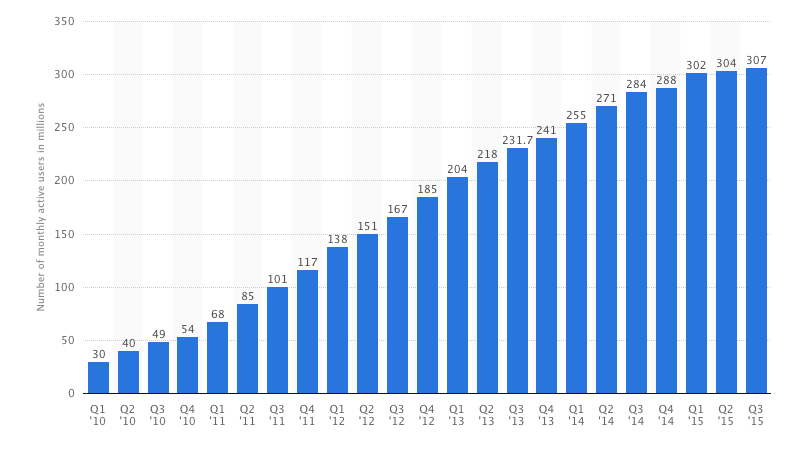 (Image via Statista)
As you can see, the increase in monthly active users each quarter has been relatively low. From Q2 to Q3, Twitter only saw a 3 million MAU increase. Don't get me wrong, a couple million each month is no small feat, but is it enough to compete with other social sites?
Let's compare to a couple of other major platforms (You might have heard of them, Facebook & Instagram):
Facebook: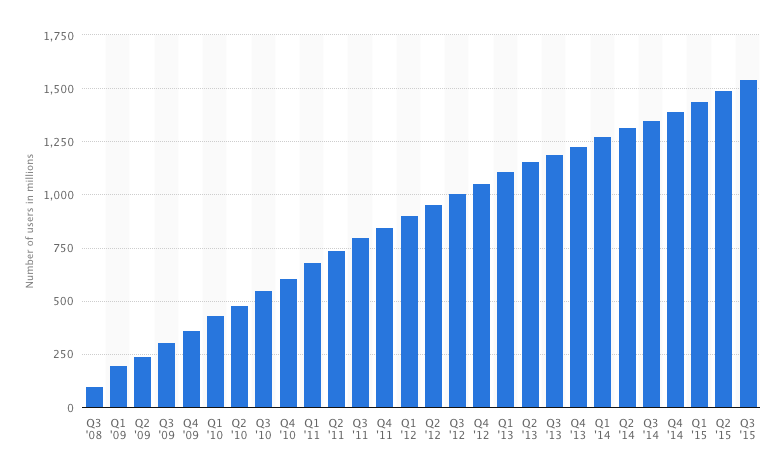 (Image via Statista)
Instagram: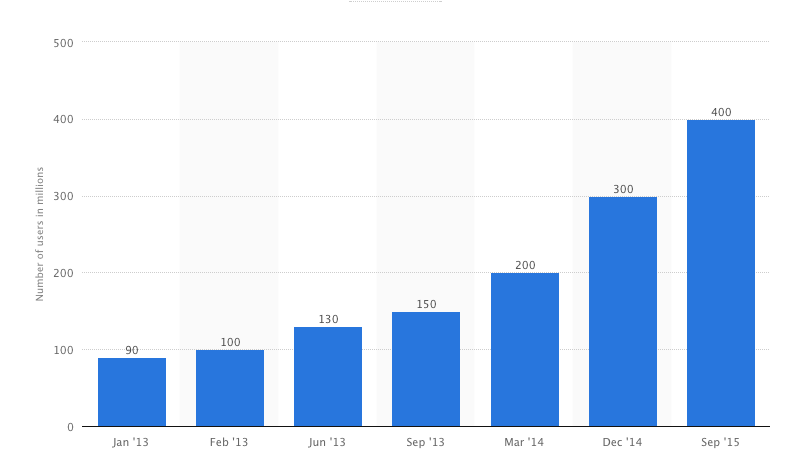 (Image via Statista)
It's safe to say that Facebook's number's are astonishing. They are a social media beast (to say the least!). Facebook has been able to add nearly 50mln new users each quarter in an amazing feat of consistent growth.
While the graph and numbers don't lie, what's not shown are the advancements and updates the platform has been making each quarter in order to achieve that growth. Video has been taking off, they have introduced new profile picture editing features & functions, launched helpful local store ads and are currently testing emoji reactions (and that's just a small sample of the many changes). Facebook is changing every day.
Social media and digital marketers love updates (or they should). They may be tough to keep track of at times and are not always welcomed with open arms by users, but updates are designed to enhance users' overall platform experience. In addition, updates help encourage engagement and daily visits, which in return help increase time spent engaging with brands' content & ads. So if you are a digital marketer and you moan & groan with each Facebook change, perk up! 
Is it possible that Twitter doesn't even view Facebook as its main competitor anymore? Maybe Facebook is too far out of reach at this point. Perhaps they've got their eye on Instagram. As you can see, Instagram has grown tremendously and has even been able to recently accelerate its growth. I can only imagine what Facebook has planned for the platform.
While we can speculate forever and wonder exactly what Twitter is thinking, the truth lies within their updates: They are trying to obtain more monthly active and new users. Twitter knows it needs to make some changes to prevent falling into the social media graveyard (RIP Google+).
They recently made two major updates to their platform experience:
Removing the favorite/star and updating it to a heart/like. (You can read more about it here.)
Testing emoji responses as a form of engagement for tweets. (You can read more about it here.)
Sound similar to Facebook and Instagram? That's because it is!
When announcing the switch from a star to a heart, Akarshan Kumar, Twitter's Product Manager, stated the following in a blog post:
"We want to make Twitter easier and more rewarding to use, and we know that at times the star could be confusing, especially to newcomers. You might like a lot of things, but not everything can be your favorite." 

"…a universal symbol that resonates across languages, cultures, and time zones. The heart is more expressive, enabling you to convey a range of emotions and easily connect with people. And in our tests, we found that people loved it." 
Essentially, they want to be similar to other social sites in order to create a more familiar and simplified experience. If users can easily switch from Instagram to Twitter and engage with their friends/brands the same way, hopefully they will return to Twitter more often. (or at least that what's Twitter is hoping and as a result, increase their MAU)
So I ask again: Is Twitter just copying Facebook? After reviewing the facts and data, you be the judge! Feel free to tweet me your thoughts & opinions.